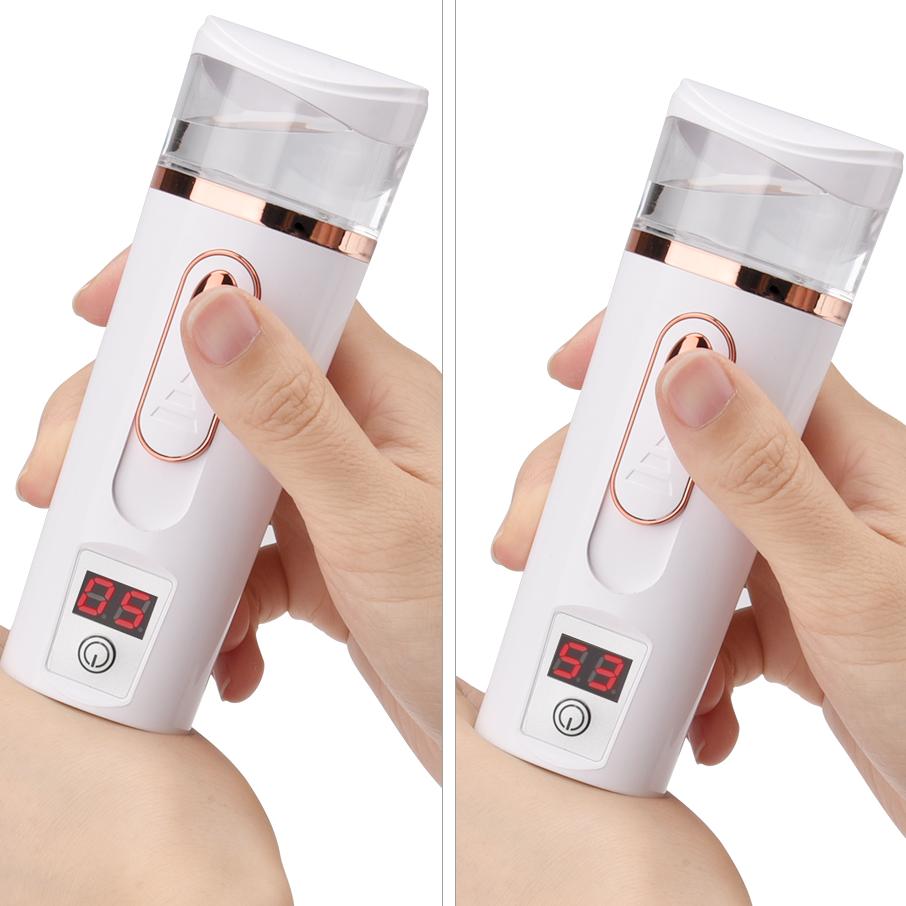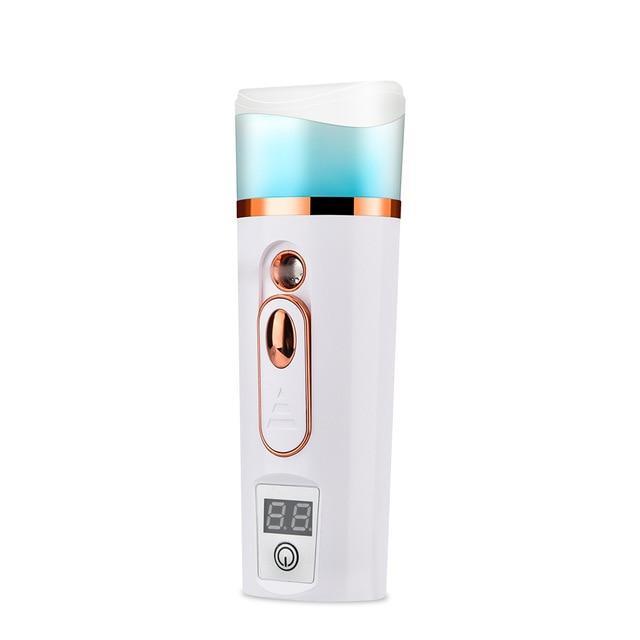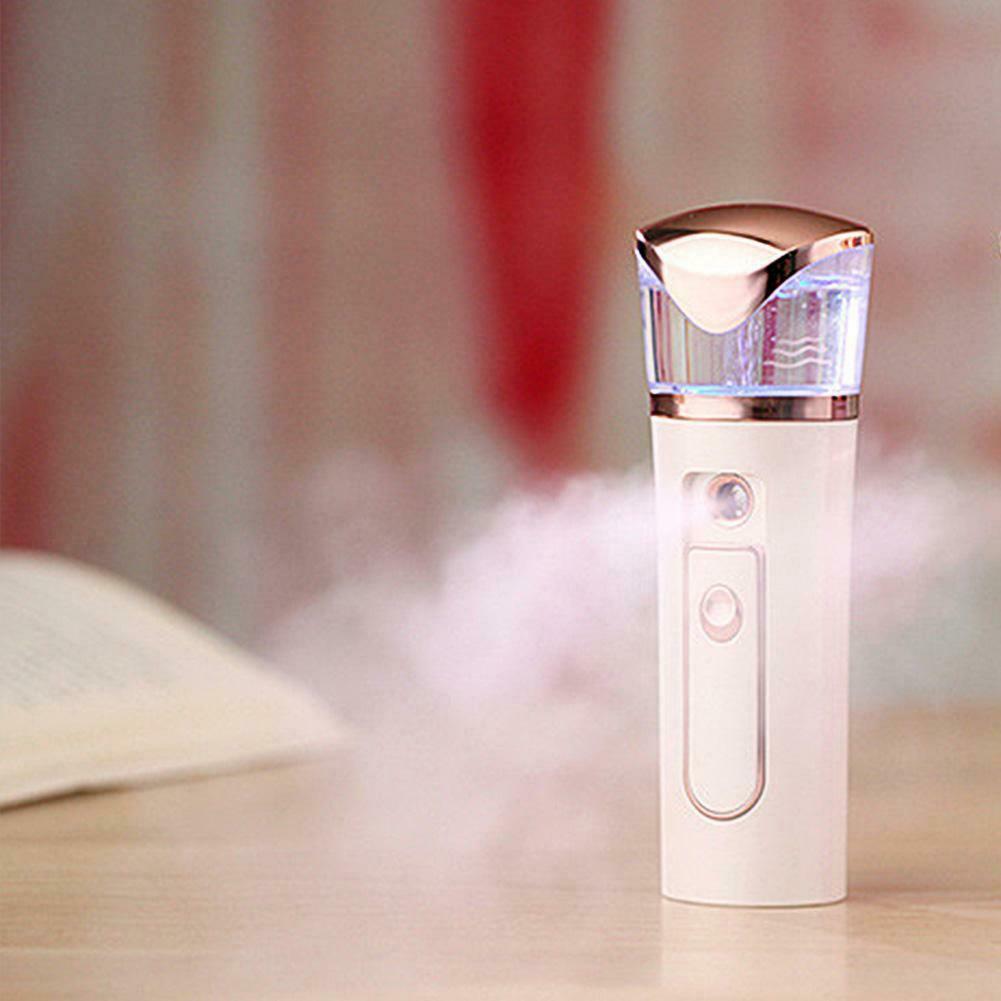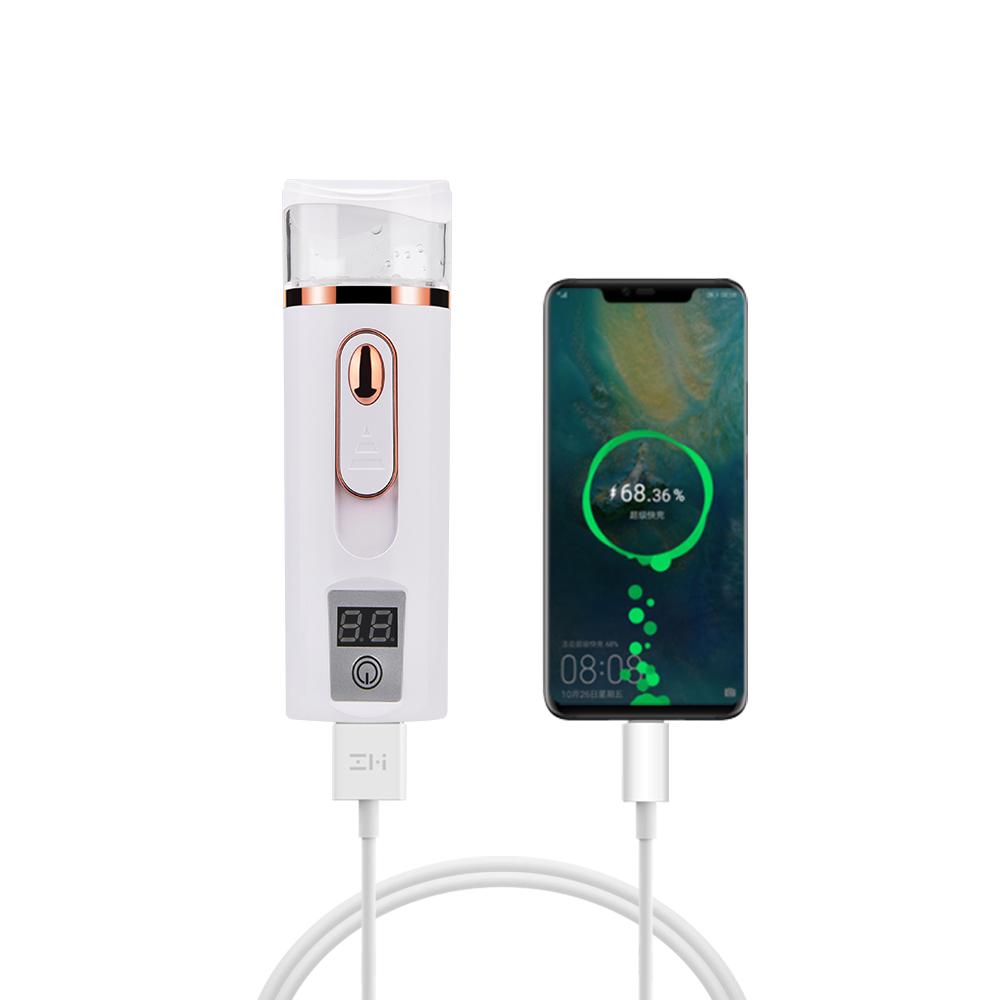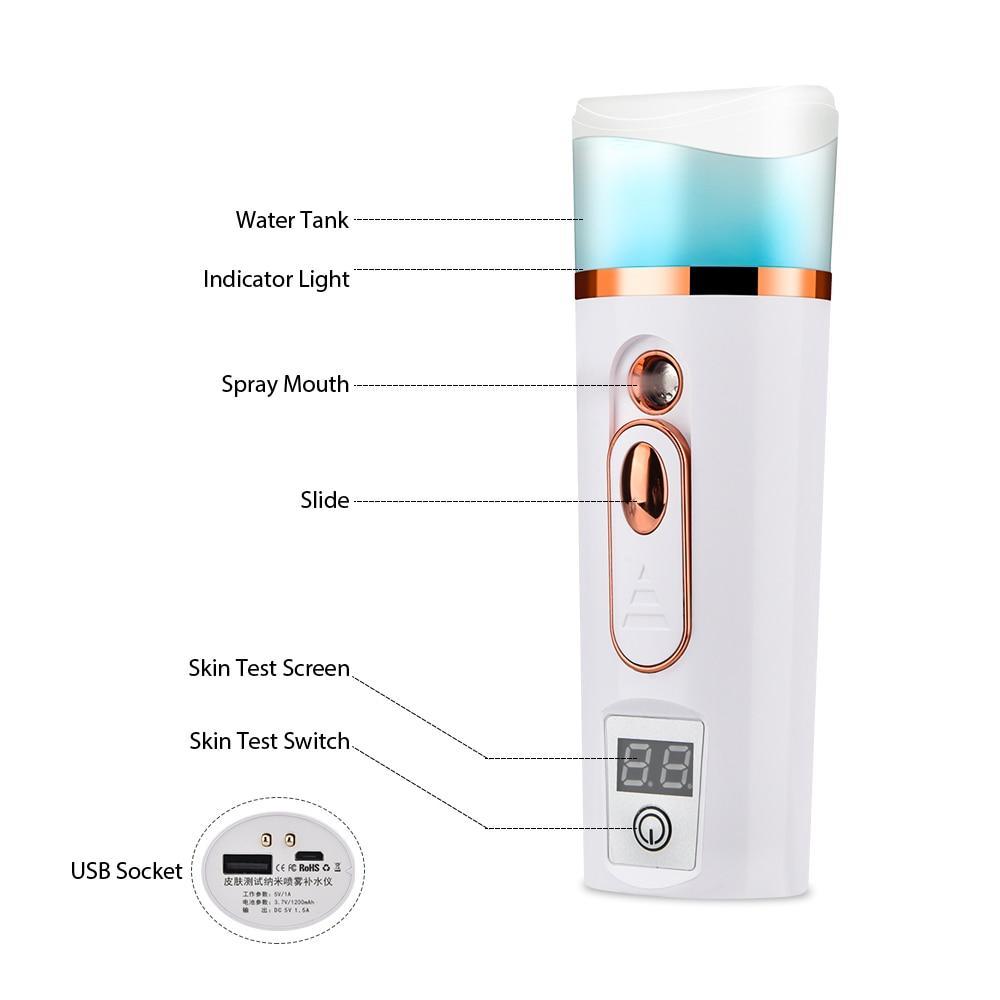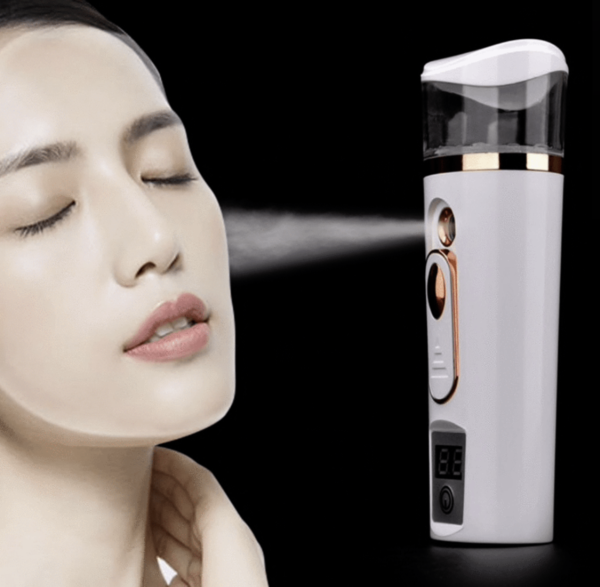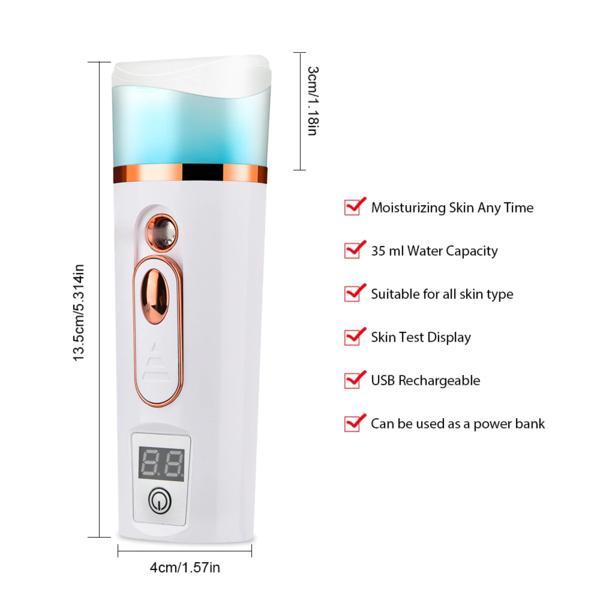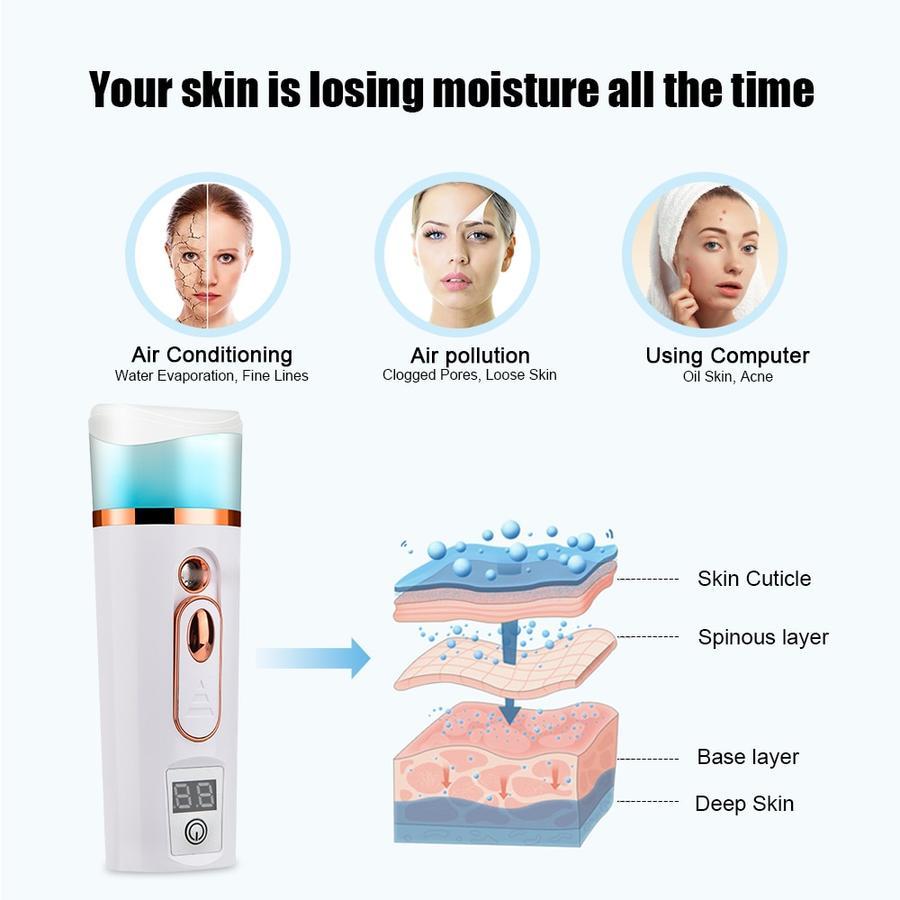 Portable Hydrating Facial Steamer
New Item! 7 Sold in Last Hour
New Item! 7 Sold in Last Hour
$74.99
100% Satisfaction Guaranteed

Your detox session starts now.
Relax and unwind while detoxifying your skin of impurities and dead skin cells with the Simplee™ Portable Hydrating Facial Steamer, your personal, at-home steamer system that's perfect for all skin types.
Detoxifies skin

, releasing impurities and dead skin cells
Clarifies skin's complexion
Promotes

better blood circulation

Makes your skin more receptive to skincare treatments

Moisturizes

and

softens

skin
Clears nasal passage
Great for all skin types
Can be used with

essential oils

for a therapeutic and relaxing experience
Includes 20 or 35ml water tank
SO WHY STEAM?
Gentle steam opens up pores so that when you use cleansers, masks, serums, etc, your pores will be able to absorb these products. This is especially helpful when I'm in need of a deep pore cleanse and without my pores being open, the clay masks I use would not be able to suck out all the dirt and oils from my pores. I've noticed that my skin looks plumper and more moisturized too.
Facial steaming is proven to improve blood circulation, loosens and unclogs blackheads, and clears your nasal passage! This beauty steamer provides the right conditions your skin craves for. Just add water!

The better your skin looks, the better your makeup will apply!
NANO IONIC TECHNOLOGY

High-frequency vibration, making water into fine molecules, that can quickly penetrate from skin to skin. Nanotechnology, can quickly replenish water in 30 seconds. Nano-ion cold mist penetrates into the bottom layer of the skin, deeply moisturizing the skin anytime.

FEATURES
Simplee™ Facial Sprayer

for keeping your skin

fresh, hydrated,

and

elastic.

Ultrasonic vibration technology

, quick to split the water molecules and improve the moisture effect

Fine atomization,

making your skin smoother without disturbing existing facial makeup.
Compact size, lightweight and portable.
Suitable for working, traveling, and daily use.
Facial steaming not only infuses the skin with moisture, but "enhances and accelerates" the benefits of the regimen you follow. By steaming, you've primed your face for exfoliation and targeted treatments. Ingredients like retinol and vitamin C will absorb deeper into the skin for even better results.

To enhance the pore-cleansing session, the Simplee™ Facial Steamer uses an ion generator that enriches the water molecules, helping the steam penetrate and clean even deeper. SO, SAY GOODBYE TO BREAKOUTS!

Best option for summer & winter, keeping your skin healthy and moisturizing all the time!

With your skin refreshed and your pores clear, you'll be more receptive to your other skincare products and treatments, making their effects even more potent and beneficial.
Feeling worn from a long day? Add your favorite essential oil to Aera and treat yourself with a trip to your very own personal sauna.
Therapeutic steam made of nano-sized water molecules instantly goes to work hydrating and softening the skin's surface, detoxifying your pores of impurities and dead skin cells.
Hello Beautiful, Goodbye Breakouts!

HEAR IT FROM OUR CUSTOMERS
FREE SHIPPING
Get free shipping on every order over $40
SECURE PAYMENTS
Fully secured SSL checkout