NO MORE SPENDING ENDLESS HOURS IN THE GYM!
GET THE TONED BODY YOU'VE ALWAYS WANTED...

GOT 20 MINUTES?

✓ Tone your abs, booty, & arms with a method that stimulates real muscle activity.
✓ Notice a change that brings confidence. You'll feel good about your own body, while others take notice.
✓ Time is no longer an issue. The EMS Toner allows you to actively and efficiently work your muscles to your perfect tone.
WHETHER YOU ARE

✓ A busy parent...
✓ ​A professional who's committed full-time to his or her job...
✓ Someone who'd like to improve his or her physical condition...
✓ Get fantastic, REAL results without ever setting foot in the gym... you can now effortlessly train your abs anytime, anywhere.
✓ Reduce your waist circumference without any additional exhausting exercises or workout routines that you simply don't have time to follow.
✓ This is the same "secret" that elite-level athletes like Cristiano Ronaldo are using every single dayto get a rock-solid, athletic body.
✓ ​Never do energy-draining, excruciating crunches ever again... and finally tone your abs without any additional effort!
This is exactly what you can achieve today with one of the most advanced EMS training devices out there:
The Simplee™ EMS Muscle Toner!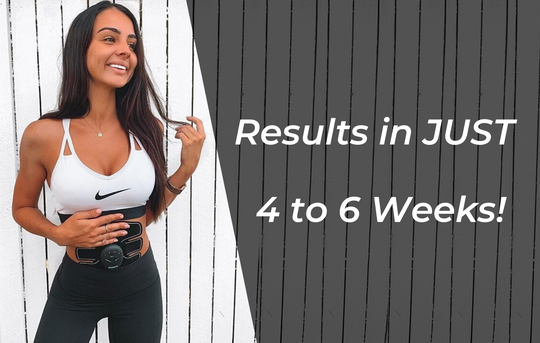 For Best Results

✓ Use the Simplee™ EMS Toner daily for 15-20 minutes to simulate regular muscle activity and achieve noticeable results in weeks.
✓ Next, use the toner while watching TV, washing the dishes, and any other activities that are at your own convenience.
✓ Adjust the toner to your desired intensity with the push of a button
✓ Everyone can use the toner to their preference, but supporting your muscle stimulation with additional physical activity can only benefit your already incredible results.
For more information, check out our FAQ's.
THE PRO'S CLOSELY-GUARDED SECRET!
What do elite-level athletes like Cristiano Ronaldo, Usain Bolt, or David Haye (World Champion Boxer) have in common? They all take advantage of EMS training -- a PROVEN and effective way to achieve strong-like-a-rock and better abdominals in a very short time.
Look at what Cristiano Ronaldo -- a soccer legend -- has to say about EMS training:
"It is going to help many people achieve better-toned abdominals. If you desire to have a fit body like mine, this will help you."
SCIENCE SPEAKS:
Clinically-Proven
01
Waist circumference decreased by 3.5 cm
02
58% increase in abdominal strength
03
100% increase in abdominal endurance
04
54% felt that their posture had improved
05
100% of the EMS group felt that their midsections were toned and firmed
HEAR IT FROM OUR CUSTOMERS
Does the Simplee™ Muscle Toner produce results?

Yes! It contracts the muscles of all users that use it as instructed, helping to tone, tighten, and strengthen. The technology used in the Simplee™ Muscle Toner has been clinically demonstrated.

One 6-week study showed that:

100% of participants felt that their abs felt more toned and firm
92.3% of participants felt the firmness of their abdominal muscles increased.
***Conducted by Dr. John Porcari, PHD - Professor of Exercise and Sports Medicine and the University of Wisconsin - La Crosse, 2008. Results compiled from a satisfaction questionnaire.

How does the Simplee™ Muscle Toner Work?

Here's how it works: The unique construction of the Simplee™ Muscle Toner features pre-positioned, medical-grade GelPads, covering the abdominal muscles. Signals from the muscle toner reach out to nerves where they are most concentrated. These nerves branch out to reach all the abdominal muscles (not just those under the pads) causing them to relax and contract naturally, working all the muscles at the same time.

The sensation is pleasant and apparent. You will feel a mild pulsing sensation, followed by some tightening of the abdominal muscles. The muscles should contract smoothly and gently relax again. You control how powerful and fast the sensations are with the intensity controller. There are 6 modes. As you get stronger, you will increase the intensity.


How often do I need to use my Simplee™ Muscle Toner?

Used 5 days/week, you should see results in 4-8 weeks. Then use it 2 to 3 times a week to maintain your results.


Can I share the device with my partner?

Yes, of course. However, if more than one person the gel pads will wear faster and will need to be changed more frequently. If you do choose to share, we recommend ordering additional gel pads with your first order, as the first set will not last long enough to see results between two people.


The Gel Pads are medical-grade devices. Their unique coating adheres to your skin and helps conduct the impulses to your muscles safely and effectively. Their large size ensures the comfort of your training session. Gel Pads last about 30 sessions. The success of your toning session relies on the quality of your Gel Pads. When it's time for new Gel Pads, be sure to order more at www.simpleeshop.co. When you are ordering your Simplee™ Muscle Toner, you may order more Gel Pads to be sent with your order. We highly recommend this so that you don't miss out on toning while waiting for new gel pads to arrive. We recommend adding an additional 2-3 sets to your order.




Additional replacement gel pads available for sale here!



How often do I need to change my gel pads?

With proper care, the medical-grade Gel Pads are effective for approximately 20-30 sessions. When you are ordering your Simplee™ Muscle Toner, you may order more gel pads to be sent with your order. We highly recommend this so that you don't miss out on any toning while waiting for new gel pads to arrive. We recommend adding an additional 2-3 sets to your order.


I have a pre-existing illness. Can I still use the Simplee™ Muscle Toner?

If you have any of the following illnesses, you should not use the Simplee™ Muscle Toner: 



Heart problems, including people fitted with a pacemaker
Diabetes
Cancer, particularly if you have cancerous lesions on your skin




If you have any other conditions that may cause an issue, please speak to your doctor before using EMS.

I recently had a baby. Can I still use the Simplee™ Muscle Toner?

You must wait at least 6 weeks after giving birth and 3 months after a cesarean before using the Simpee™ Muscle Toner. This is to allow all scar tissue etc to heal fully before exercising the muscles. We would also recommend that you consult your doctor if you have any concerns.
FREE SHIPPING
Get free shipping on every order over $40
SECURE PAYMENTS
Fully secured SSL checkout