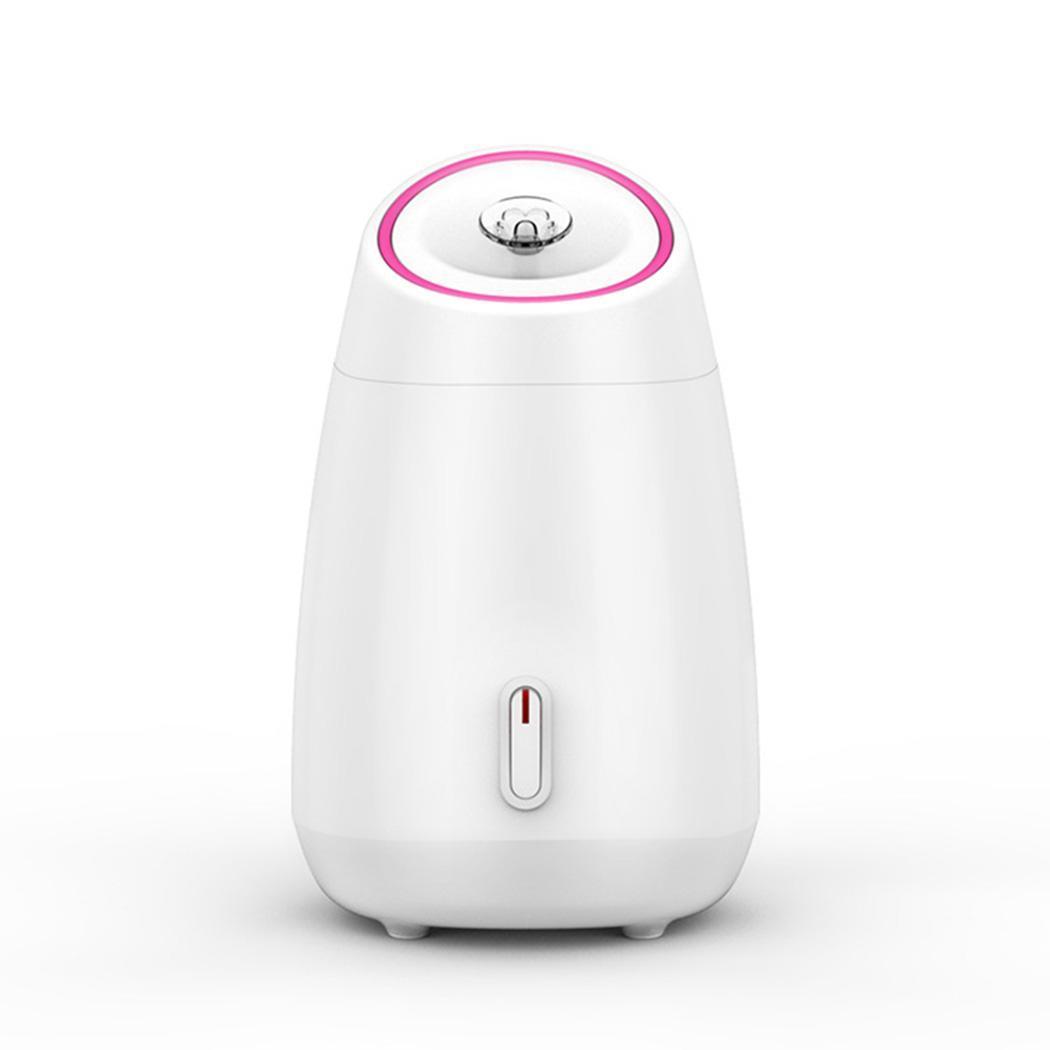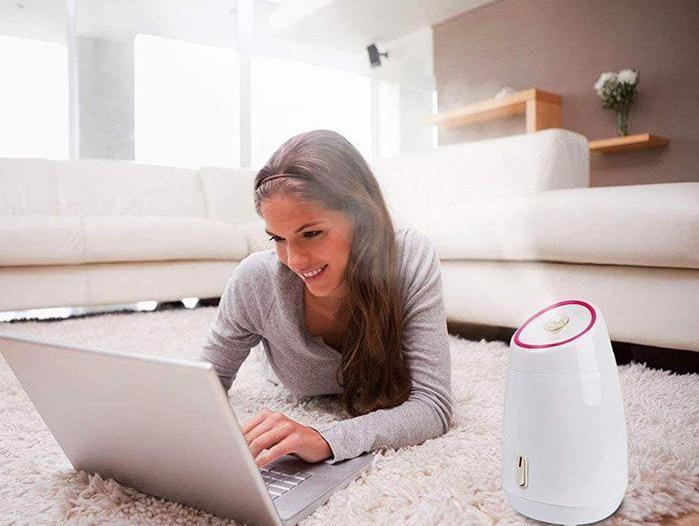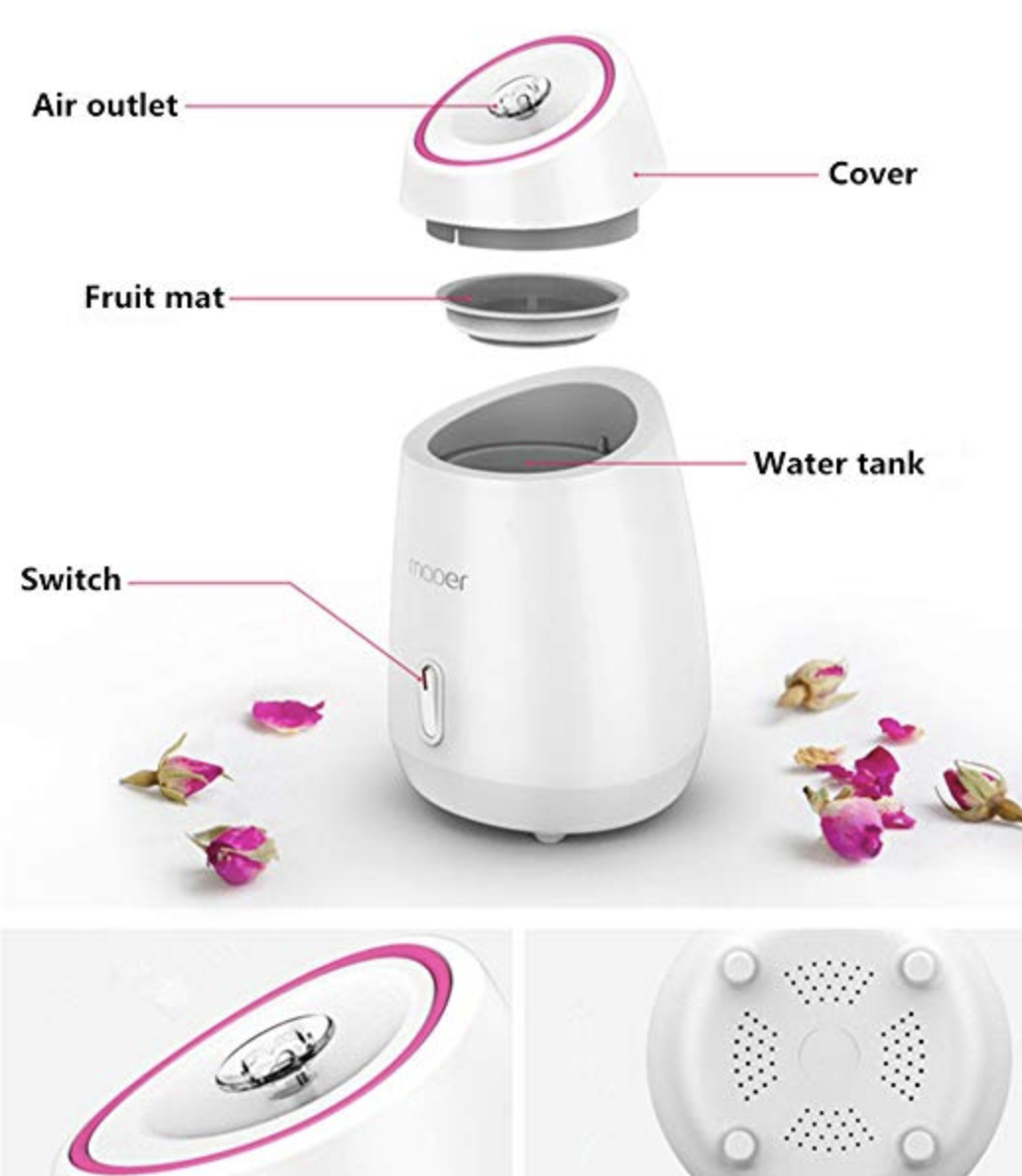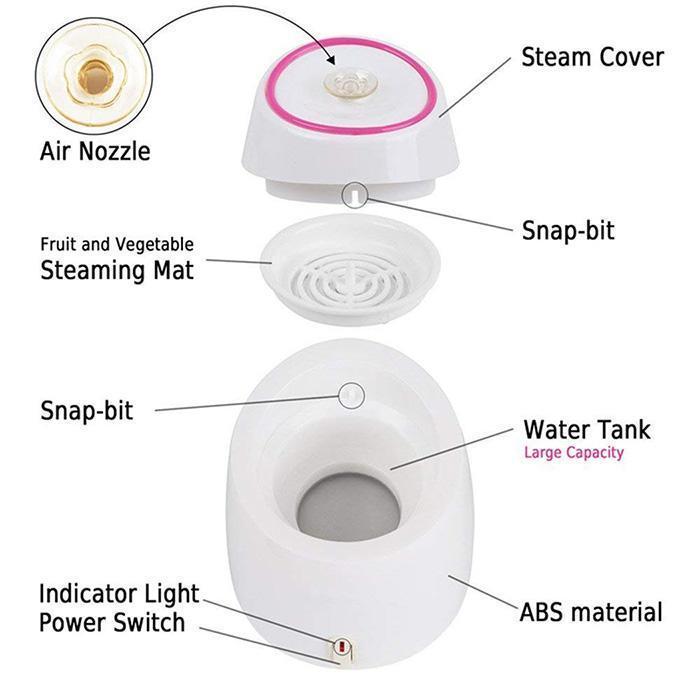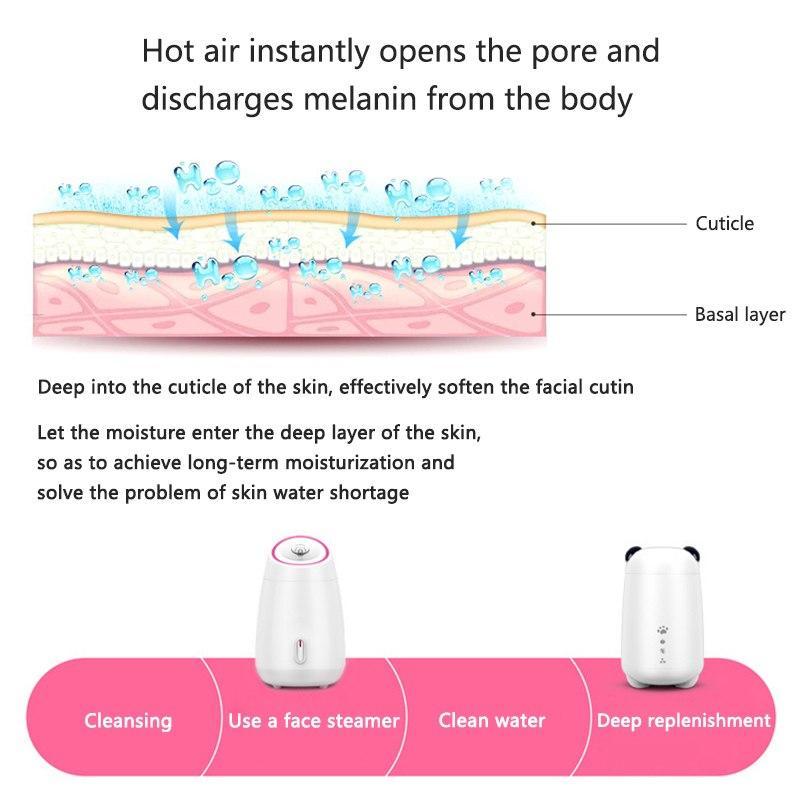 Simplee™ Ionic Steamer NANO
Household Fruit Face Steamer
New Item! 2 Sold in Last Hour
New Item! 2 Sold in Last Hour
$89.99
100% Satisfaction Guaranteed

Your detox session starts now.
Spa treatments from the comfort of your couch with this NANO facial steamer. Compact construction that generates warm, soothing waves of ionic steam particles with the push of a button. Penetrates + moisturizes skin with a deep-cleaning steam that softens skin while purging away makeup, dirt and impurities from pores. Make it a part of your regimen for your best skin ever.
Simplee™ Ionic Steamer NANO fruit facial face steamer adopts advanced nano and ionic technology, split water into tiny nanometer particles to make the effective component penetrate into the skin and better absorption; this facial steamer is specially designed for women. With a beautiful in appearance and easy to use, the compact design is portable to carry anytime and anywhere. Only need 90s Quick release of warm steam, very suitable for home, office and travel use.

SO WHY STEAM?
Gentle steam opens up pores so that when you use cleansers, masks, serums, etc, your pores will be able to absorb these products. This is especially helpful when I'm in need of a deep pore cleanse and without my pores being open, the clay masks I use would not be able to suck out all the dirt and oils from my pores. I've noticed that my skin looks plumper and more moisturized too.
Facial steaming is proven to improve blood circulation, loosens and unclogs blackheads, and clears your nasal passage! This beauty steamer provides the right conditions your skin craves for. Just add water!
FEATURES:
Deeply hydrating and improving face blood circulation.
Provides a spa treatment that leaves skin soft and silky-smooth.
Deep moisturizing effectively, improving skin nutritional absorbency.
Soothing steam opens pores help remove dirt, bacteria and makeup residue.
Natural and healthy, the DIY vegetable and fruit are completely DIY by yourself with natural and healthy ingredients, no chemical components.
Add fruits, essential oils, dried flowers for an even richer experience; multiple natural steaming therapies cater for a wide range of skin types.
Promotes collagen regeneration and restores smooth, smooth skin
Reduce pigmentation spots to keep your face white.
Kills skin bacteria, inhibits acne, blackheads and whiteheads, restores skin's inherent pH balance.
Softens the stratum corneum, improves skin's absorption capacity, and absorbs enough nutrients
Cool Mist can help shrink pores and tighten skin.
Attracting, portable design.
Using before making up can prevent dry and hard, easily make a natural makeup look. Using after making up can keep long wear makeup intact.
ENHANCE & ACCELERATE YOUR DAILY REGIMEN
Facial steaming not only infuses the skin with moisture, but "enhances and accelerates" the benefits of the regimen you follow. By steaming, you've primed your face for exfoliation and targeted treatments. Ingredients like retinol and vitamin C will absorb deeper into the skin for even better results.

NANO IONIC TECHNOLOGY

High-frequency vibration, making water into fine molecules, that can quickly penetrate from skin to skin. Nanotechnology, can quickly replenish water in 30 seconds. Nano-ion cold mist penetrates into the bottom layer of the skin, deeply moisturizing the skin anytime.

To enhance the pore-cleansing session, the Simplee™ Ionic Facial Steamer NANO uses an ion generator that enriches the water molecules, helping the steam penetrate and clean even deeper.
SO, SAY GOODBYE TO BREAKOUTS!

Best option for summer & winter, keeping your skin healthy and moisturizing all the time!

With your skin refreshed and your pores clear, you'll be more receptive to your other skincare products and treatments, making their effects even more potent and beneficial.
Feeling worn from a long day? Add your favorite essential oil to Aera and treat yourself with a trip to your very own personal sauna.
HELLO BEAUTIFUL, GOODBYE BREAKOUTS!

HEAR IT FROM OUR CUSTOMERS
FREE SHIPPING
Get free shipping on every order over $40
SECURE PAYMENTS
Fully secured SSL checkout